Place of Strength or Place of Fear?
I've spent the last week out in California visiting a few truly wonderful schools and attending and presenting at two conferences: the OESIS and the CAIS Heads and Trustees Conference.  The OESIS was a gathering of independent school leaders to talk about approaches to online learning. The group heard from some of the true experts in the field, including Michael Horn and Mark Milliron, and from a...
7 tags
More Students Take Online Courses - Faculty Seem...
The Sloan Consortium has released their annual report on the state of online education in colleges and universities.  Not surprisingly, online education continues to increase both in terms of students taking for-credit courses and the number of universities becoming more involved in the field.  Key findings include: More than 6.7 million college students took at least one online course last year,...
3 tags
Listen to the Kids
This post is also located as a guest post on the Introit blog: http://introit.typepad.com/ We know innately in independent schools that relationships are central to the learning process.  That is something that we have done well for decades and centuries — and, not incidentally, something that we should not lose sight of as independent schools move into work with online learning (as Michael...
4 tags
OSG Doubles Again; Stanford Goes "All In"... What...
There are two recent announcements from online education that are important to independent schools: Last year, I announced on this blog that OSG enrollment doubled for the second consecutive year.  Today, I can announce that we start the 2012-2013 school year having doubled in size again.  Students from sixteen states and seven countries start classes today and begin their work with great...
4 tags
6 tags
Using Data to Personalize Education
A couple of weeks ago I was in Las Vegas for the annual Sloan Consortium Emerging Technologies Conference.  And, I have to say, it was fascinating experience.  The theme of the conference was (probably no surprise to those following educational technology trends over the last number of years) the personalization of the educational experience. I went to the conference with a particular focus: to...
4 tags
My Trouble With Mark Edmundson's Trouble With...
My guess is that most of us who went to college find ourselves day-dreaming every once in a while about some of the great courses we took.  For me, my mind goes back to Peabody Hall on the campus of UNC-Chapel Hill, listening to the great Joel Williamson's musing about Southern history. Joel was one of those incredibly captivating college professors.  As a student in his class, you imagined...
2 tags
When Textbook Becomes Class
Today's announcement that textbok giant Pearson is launching a new online learning platform powered by Florida Virtual School should come as no surprise to those who have been closely watching the development of online education over the last few years.  My colleagues Albert Throckmorton (Head of School at St. Mary's Episcopal School in Memphis) and Molly Rumsey (Director of...
3 tags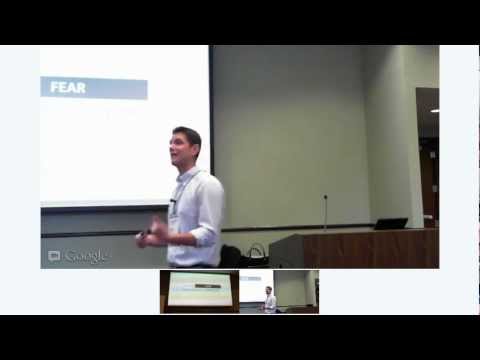 3 tags
Teachers Will Matter More in the Future
The last couple of days, I have been reading a report from the Fordham Institute on the relationship between educational reform initiatives and online learning: Education Reform in the Digital Era.  I'd imagine that the report would be eye-raising to many within the independent school community, both for some of the suggestions and ideas and for the way that the current teaching and learning...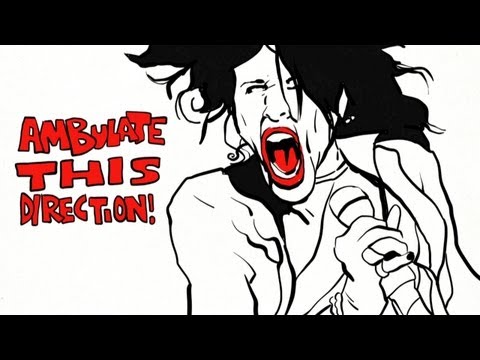 4 tags
Reflections on NAIS and a West Coast Swing
Late Friday night, I got home from my second trip to the West Coast in three weeks.  The first trip was for the NAIS Annual Conference and the second was to see some of the great OSG school in Los Angeles.  Both trips confirmed for me something that I have been feeling in my travels throughout the year: change is really (and finally) happening across the board within independent schools. Perhaps...
3 tags
"Plunk" PD
In the past few weeks, I have been working on a number of presentations coming up for NBOA, NAIS, CAIS, ASB: Unplugged, and NCGE, and have been "booked" to speak at a number of conferences and workshops for this spring and summer.  Working on the presentations got me thinking again about a post that Alex Inman had on his blog about "Plunk" PD: We've all seen this.  An...
5 tags
Higher Ed Online Learning Grows - What Does This...
The new annual review of online learning at the college level has just come out from the Sloan Consortium.  They report that: "Over 6.1 million students were taking at least one online course during the fall 2010 term, an increase of 560,000 students over the previous year. The 10% growth rate for online enrollments far exceeds the 2% growth in the overall higher education student...
2 tags
Only Online - And Better Online
When I visit schools, I am often asked by faculty how the Online School for Girls can possibly create the type of classroom environments that they do in great independent schools around the country.  I typically answer by talking about the high academic standards, the care that our teachers show for their students, and the ability of our faculty to get their students excited about their...
1 tag
New OSG Whitepaper: Strategic Directions for...
Last week, we published our latest Whitepaper on online learning: Strategic Directions and Non-Directions That Independent Schools are Taking in Online Learning.  We hope that this paper helps schools to understand both how independent schools are currently engaging in online learning and why schools thinking strategically about online learning have a large advantage. Most of the Whitepaper...
5 tags
NAIS "Online Learning Guide" - A Must Read
The great people at the National Association of Independent Schools (NAIS) continue to facilitate excellent research reports and offer practical advice for independent schools as they approach online learning.  The recent "Online Learning Guide" produced by the 21st Century Curriculum/Technology Task Force is their best work...
4 tags
OSG Doubles Enrollment: What Does This Mean for...
Most independent school educators have heard that online education is experiencing exponential growth.  However, even though experts believe that more than 2 million high school students and 6 million college students will take online courses in 2011-2012, most independent schools have done little to engage with online education, thinking that online education has little relevance to their...
2 tags
"Another big Online School for Girls announcement coming tomorrow."
NBOA Interview →
Jeff Shields, the Executive Director of NBOA, recently interviewed me for their NBOA Bottomline Newsletter…  Thanks for helping to expand the conversation about online learning and independent schools: http://bit.ly/pXf2qr
3 tags
What Teachers Say About OSG PD Courses
As educators, I really believe that we do not ask our students enough what they think about our courses: Are we meeting learning objectives the ways that we want think we are? Do we give them the help and support that we need? For an online course, is the technology easy to use? Would you recommend this course to a friend (or just your worst enemy)? Here are some of the things that we have...
4 tags
OSG Takes Broadway
We teased this a couple of weeks ago on this blog… Tonight, through our August Newsletter, we announced to our community that we are working with the great folks at the Broadway Online Learning Center on a 4 week professional development course centered around the musical WICKED.  This course is thrilling for us, for two reasons.  First, it is exciting to be able to bring to our community...
"Taking this course really helped me to see how stagnant the education models..."
– Participant in Brain Based Learning course from Tennessee
10 tags
Academic Technologist to Instructional Designer
Time spent at the Lausanne Laptop Institute (#LI11) this week got me thinking about a change happening to the role of Academic Technologists in our schools.  I am sure to revisit this more in subsequent postings. It seems to me that the role of the Academic Technologists (a staple position at independent schools over the past ten years) is morphing into the role of Instructional Designer of...
3 tags
Professional Development Feedback
I wanted to share today some of the feedback that we have received from our Professional Development course on "Single Gender Education." One teacher new to girls' schools said: This course gave me more confidence for teaching in an all-girls school. Very valuable information and lively discussions from professional teachers helped this course to be organized and interesting....
3 tags
Transformative Blended Learning
Researchers at Innosight Institute are challenging schools to transform using blended learning pedagogy: The Disruption of Blended Learning The question, however, is whether blended learning becomes a disruptive innovation to today's brick-and-mortar classrooms or a sustaining innovation for them. If the blending of online learning into schools takes place disruptively, it will transform...
5 tags
A Call for Change in Harvard Magazine
Clayton Christensen and Michael Horn, authors of the seminal book on online education Disrupting Class, have just published an article in Harvard Magazine on the state of American colleges and the coming changes to the collegiate landscape: "Colleges in Crisis: Disruptive change comes to American higher education." Their article, written for the Harvard alumni community, aims to help...
2 tags
Many Schools Requiring New Teachers to Take OSG...
Online professional development seems to really be taking off for faculty this summer, as many schools are working to make it a regular part of professional development work that faculty do.   One trend-line we have seen this summer at OSG has been started by Hockaday School, Harpeth Hall School, Marlborough School, Holton-Arms School, St. Mary's Episcopal School, and Atlanta Girls'...
New NAIS Report: "Hybrid/Blended Learning in...
Earlier this week, NAIS released a report on Hybrid/Blended Learning, giving an updated view of the fields and the presence of these learning pedagogies in independent schools.  As is usual from NAIS (and, in particular, their great Director of Strategic Initiatives, Susan Booth), the report is a comprehensive look at the development and growth of the field. Some statistics from the report are...
"Congratulations to Heather Nadolny '05 who recently received an internship..."
– St. Mary's Episcopal School Facebook Page